Events that did not go as planned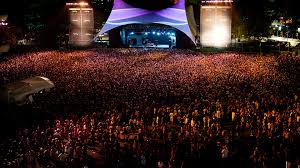 Event planning is not easy. There are so many variables that can go wrong that you're never quite on top of things, no matter how organised you are. Throw thousands of attendees into the mix, and these events are often a disaster waiting to happen. 
Unfortunately accidents/mistakes do happen, and looking back in hindsight from the safety of my desk, they all looked avoidable. Let's take a look at five events that did not go as planned.
Blueprint Festival 2009
There are two men in Queensland with a long-lasting king-sized headache and over-sized debt, still wandering what they did wrong. The answer is: just about everything.
Back in 2009 these guys thought they were onto a good thing when they organised the Blueprint Music Festival. How hard can it be, they might have asked. History will show that's it not easy.
The festival should have been a breeze, a cash cow, a money spinner, which should have left the two men flush with cash and success. But it was an unmitigated disaster, with the festival not running at all to plan. Many bands did not pitch up due to poor communication, which is only slightly forgivable. What festival goers could not forgive though was when the venue ran out of beer on the first day.
However, the biggest disaster was for the organisers, the Gray Brothers, who clearly underestimated the expense of running such a large event. They ran up debts of more than $500 000, had their cars repossessed, and had to declare bankruptcy. They since ran away to Queensland to lick their wounds and ask themselves what went wrong? At least no one died.
Stage Collapses at Big Valley Jamboree
The Big Valley Jamboree is a well-known Canadian country music festival. In August 2009, a strong gust of wind during a major storm managed to collapse the main stage resulting in the death of one person by a falling speaker, and approximately 60 injuries.
The question begs itself: how can a wind storm knock down a stage? The answer was probably by outsourcing its construction to the lowest bidder, but we are not sure. There were lawsuits and allegations aplenty afterwards, most of them against the three organising companies.
What was impressive though was that despite fleeing the scene as the stage collapsed, many spectators returned to help the injured shortly afterwards.
The Heysel Stadium disaster
The European Cup Final, today known as the Champions League Final, is one of the biggest matches of the season in European football. On 29 May, 1985 Italian giants Juventus were set to take on English kingpins (at the time) Liverpool, in an eagerly awaited final. The venue was the Heysel Stadium in Brussels, Belgium.
At these games rival fans are always separated, but about an hour before kick-off, Liverpool fans breached the fence that separated the two sets of supporters. Many fled the scene but were blocked by a retaining wall, which eventually collapsed in the resulting chaos. All in all 39 fans, most of them Italians, died that night. The game went on in order to prevent further tragedy.
The aftermath resulted in all English football clubs being banned by UEFA from all European competitions indefinitely, it was lifted in 1991, and 14 Liverpool fans were tried and found guilty of manslaughter. They each received 3-year prison sentences.
Bridge collapse at Maccabi games – Israel 1997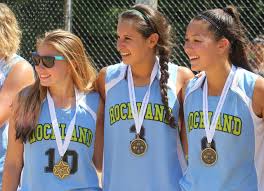 The Maccabi games is held every four years in Israel, and is a festive sporting occasion for Jewish athletes from around the world. Things could not have got off to a worst start at the 1997 games. As the athletes were marching across a bridge that led into the stadium for the traditional march-past, the bridge collapsed, plunging the Australian athletes into the Hayarkon River, which is renowned for its toxic water.
Four people died and more than 70 sustained injuries. The Israeli courts found five men guilty of criminal negligence but many people were angry that the chairman of the organising committee of those games, Yoram Eyal, got off scot-free.
The one common denominator amongst most of these disasters is that they could all have been prevented. In the Aussie music festival, people went thirsty but at least no one died. Sure, some wanted to when they found out there was no beer left, but no harm done.
The rest you can put down to insufficient planning and not enough care taken to prevent avoidable occurrences. In addition, the outsourcing of critical parts of an event to the lowest bidder in order to maximise profits has often led to tragedy.
If you want your event to go off without a hitch contact the professionals who have all the expertise and experience necessary to carry out what is required and ensure everything goes safely to plan.