Stage Drop Box 8 XLR Inputs & 4 Jack Inputs 15m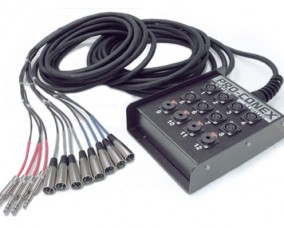 Hire Price: $15
/ day (inc GST)
2 Days or More Hire Price:$10 (inc GST)
Stop your stage becoming a tangled mess of wires with the Pro Conex Connections stage box.
With rugged, clearly-numbered inputs, the stage box features 8 XLR inputs and 4 jack inputs, bound together in two simple fan-outs. Click here to register your interest or make a booking.
Be quick – as one of Perth's most trusted audio-visual suppliers, Dream Catcha's equipment gets snapped up.
Ask Us About This Product